Radio 786's News and Current Affairs team is broadcasting live from the Western Cape IEC Results Operation Centre (ROC). With over a dozen reporters in the field, keep up-to-date with developments on the ground.

Tune-in Tuesday morning at 6:30am as the analysis continues and we keep an eye on the results live from the IEC nerve centre.
21:33 Overview of the day based on coverage by Radio 786's crew of reporters:
Concerns raised about disparities in the quality of IEC facilities and service in areas. Lower income areas, people being turned away or having to wait instead of enjoying speedy delivery. Meanwhile, in Sea Point and Claremont, operations were in solid structures with efficient facilities.
Voters complained of frustration in various areas, suggesting they may consider not voting. In some instances, voters left saying they would not return.
Radio 786 reporters experienced multiple polling stations where presiding officers were unclear about media access rights or how to resolve issues faced by voters.
The elections were not without incident as voters were confronted with a number of challenges which were not always resolved.
Low voter turnout not entirely due to rain as many elderly voters stood in the downpour committed to vote. This suggests people had already opted not to vote despite the picture the IEC is trying to paint.
21:25 Herron to Radio 786: As much as 80-thousand voters may not have been allowed to vote even though they had registered. [Ed.: This due to complaints by eligible voters that their names were not on the roll as reported by Radio 786]
21:21 Herron to Radio 786: GOOD will not enter coalition unless it can satisfy some demands of its supporters.
21:18 Good party mayoral candidate Brett Herron to Radio 786: Flooding in many lower-income areas showed the state of neglect the city finds itself in.
21:00 Voting stations official closed. Those still in queue will be allowed to vote.
IEC: Briefing: Municipal elections usually attract lower numbers than General Elections. However, speculation is rife about the causes of low turnout, including the inclement weather and it being a long weekend.
IEC Briefing: Radio 786 questions the IEC about the amount of reports it has received of people being turned away due to their names not appearing on the voters' roll despite having registered.
IEC Electoral officer emphasises it has taken all measures to ensure no glitches, suggests voters did not re-register if they had moved to a different ward. In some instances wards have been split. Voters must have proof they registered. This will be verified against records which the IEC has kept.
Voters had been given an opportunity prior to the elections to verify their registration and could have disputed had they not found their names. IEC will investigate further cases where eligible voters had proof of registration.
IEC Briefing: Chief Electoral officer reiterates people will be allowed to vote if they are in queue by 9pm.
IEC Briefing: Power failures reported at 7 polling stations. Eskom and the City of Cape Town managed to restore power. In two instances, generators had to be used due to cable theft.
20:05 IEC WC Media Briefing begins
20:00 Voters still queuing to vote in Northpine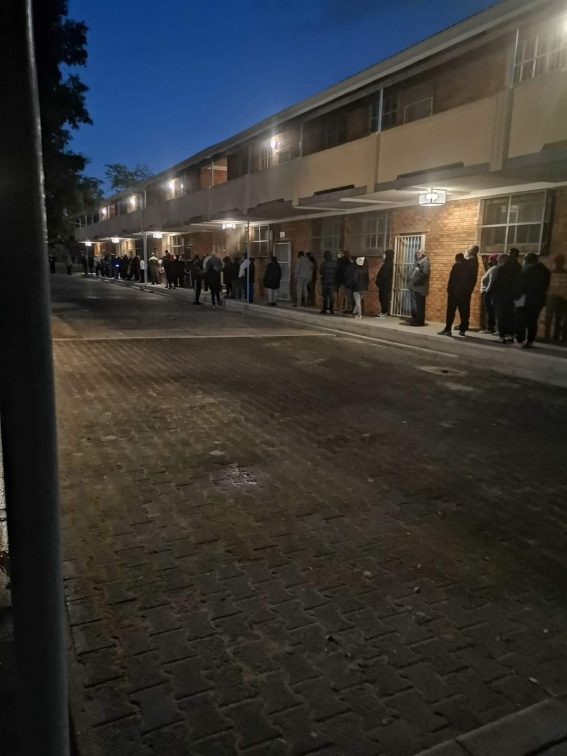 17:28 Polling stations are open until 9pm and all those in queue set to be allowed to cast their ballots. As night falls however there are concerns about the safety for women.
Female Voter Safety Under the Spotlight
17:20 Low voter turn-out recorded across the country. Analysts question if holding polls on a Monday was wise.
17:02 Radio 786 reporter outlines disparities in the quality of IEC service and facilities from area to area. Affluent areas such as Sea Point enjoy a better voting experience while those in disadvantaged, over-populated areas are left to vote in flooded tents where staff are not always properly trained.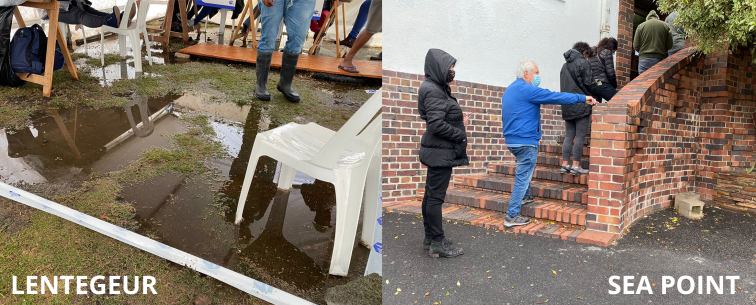 16:32 REPORT: Hangberg residents demand councillors don't disappear after polls
16:24 Radio 786 is broadcasting live from the IEC Provincial Results Operation Centre. Tune-in for the latest updates https://www.radio786.co.za/radio-stations/
1532 Public Must Report Cases of Election Misinformation
15:18 Portlands High School enjoying a strong turnout of voters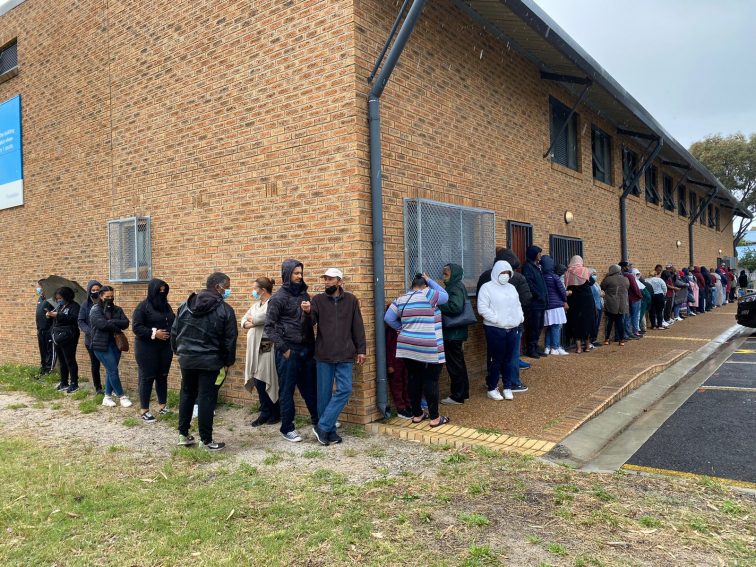 15:06 Political parties shouldn't use voters for their own gain, and not deliver on the promises made during their election campaign. Speaking to Radio 786, a Bonteheuwel resident said it's heartbreaking to see the area's infrastructure being stolen and vandalized. Residents who have taken to the polls are adamant that change needs to happen, but not at the expense of the public who elected their respected ward councilor into power.
14:49 Study: Young voters have appetite, potential for change
14:05 Radio 786 reporters witness various tents setup as polling stations, despite public halls being located close by. Woodstock is an example as depicted.
14:00 Radio 786 reporter in Grassy Park reports of many people not being aware of which polling station they should report to and having to walk long distances to get to the correct polling station.
13:42 Long queues witnessed at polling station in Parow
13:30 Queues form Nerina School in Bonteheuwel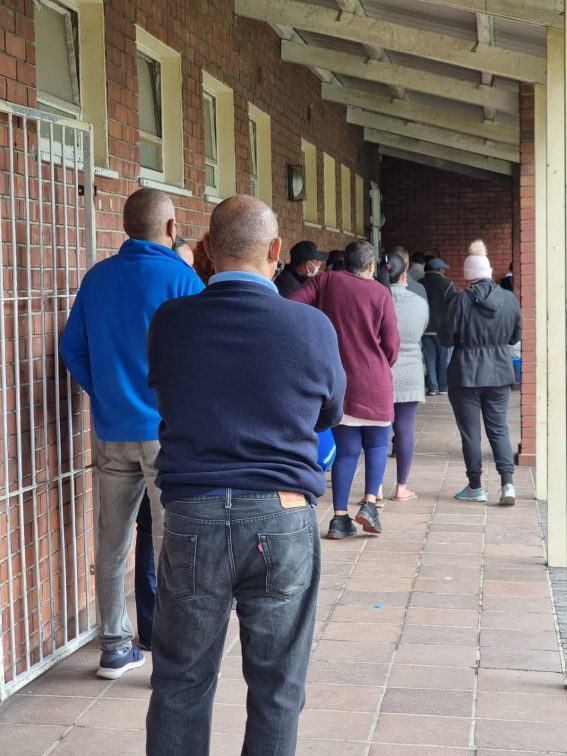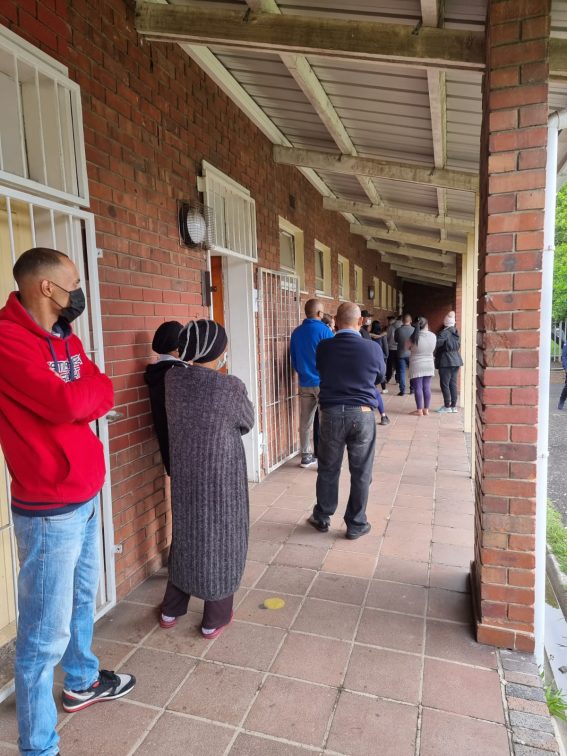 13:15 Radio 786 reporter: Rhodes high school is currently starting to fill up, the expected time spent here is about 15-30 mins due to there only being 2 ballot boxes available. The youth turn out has been incredible according to the officials. The fact that Mowbray town hall is now completely down might affect the turn out at this voting station
13:02 Radio 786 reporter: Systems down at voting stations in Blackpool, Woodstock and Queenspark
AUDIO: President Ramaphosa speaks after casting his ballot in Soweto, Gauteng
12:50 Police minister, Bheki Cele, says that he is satisfied with the first few hours of voting. The army has been deployed to assist in the police's oversight of the perceived hotspot areas. These are communities that have been earmarked as potentially volatile on election day. Amongst these include areas in KwaZulu-Natal and Gauteng which were earlier hit by deadly violence and looting in July.
12:32 Voting underway in Lentegeur, Mitchells Plain despite flooded polling tent. Officials refuse to disclose why a tent is being used when a hall is available close-by. Radio 786 reporter indicates it has begun raining but people are determined to cast their ballots.
12:15 Bo-Kaap residents skeptical of change despite promises
12:00 Strong turnout in Hangberg in Houtbay. The traditional fishing community has particularly been targeted by the City of Cape Town over the years with the community arguing the DA-run municipality is trying to evict them from the lucrative land in favour of foreigners.
11:52 Woodstock resident and community activist Tohir Levy says he is voting for change
11:43 Ramaphosa votes, urges people to fulfill their duty
11:38 Elderly voters coming out early to vote despite the inclement weather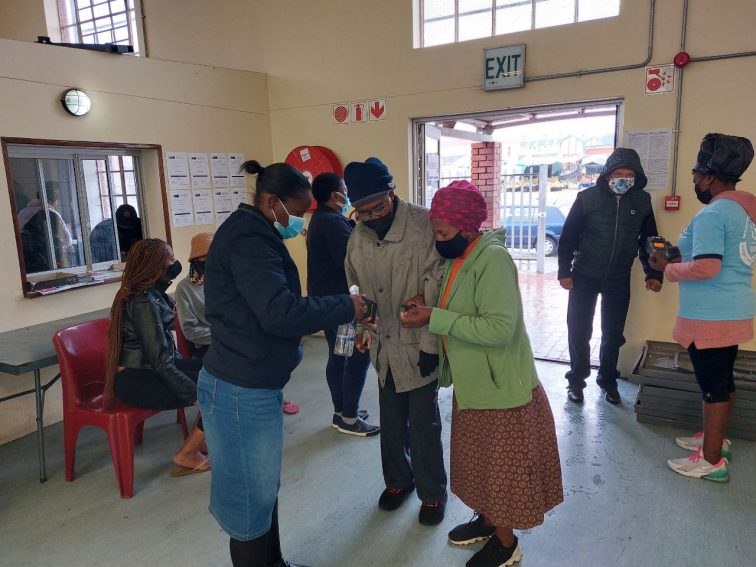 11:32 The Cape's heavy rains have impacted several polling stations, with the IEC tent in Woodstock dealing with wet ballots and ballot boxes.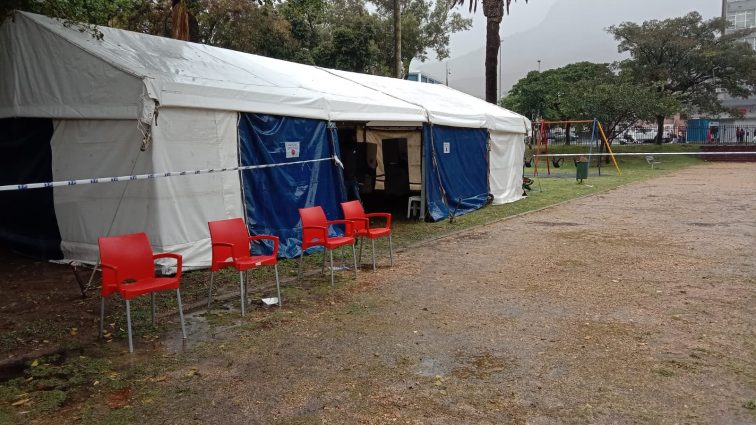 11:18 International Relations minister Naledi Pandor waits in queue at Claremont Primary in Cape Town to cast her vote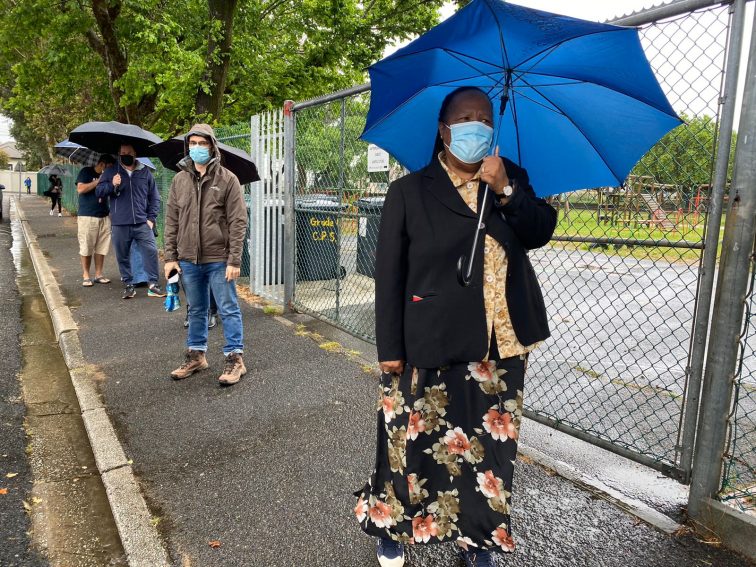 11:12 IEC WC appeals to political parties not to redirect voters to their stands at polling stations
11:10 IEC Western Cape reports anomaly at Ward 114 where the incorrect ballots were issued. The situation has been resolved.
11:08 Team 786 Live at the IEC Provincial Results Operation Centre(PROC)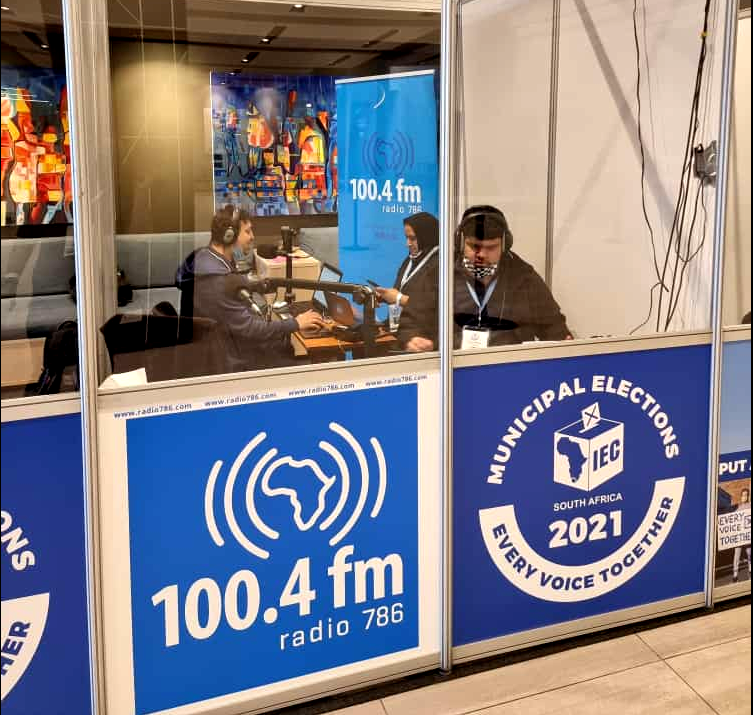 11:00 President Cyril Ramaphosa and his wife in Soweto to cast their votes.
10:46 Kensington/Factreton voters raise issues about Camden Road being a hive of criminal activity. Young girls' safety also of concern, and being propositioned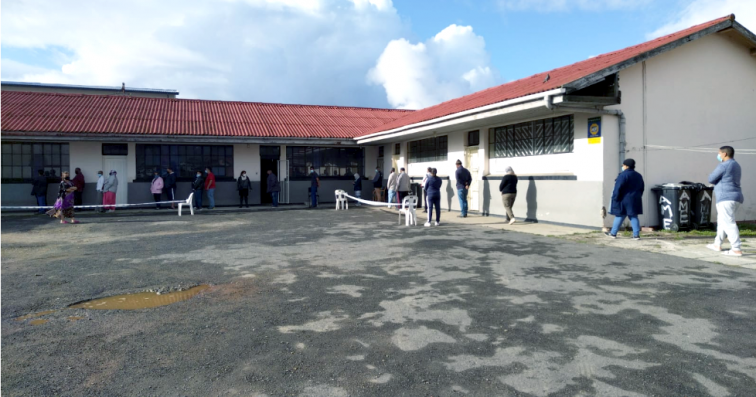 10:28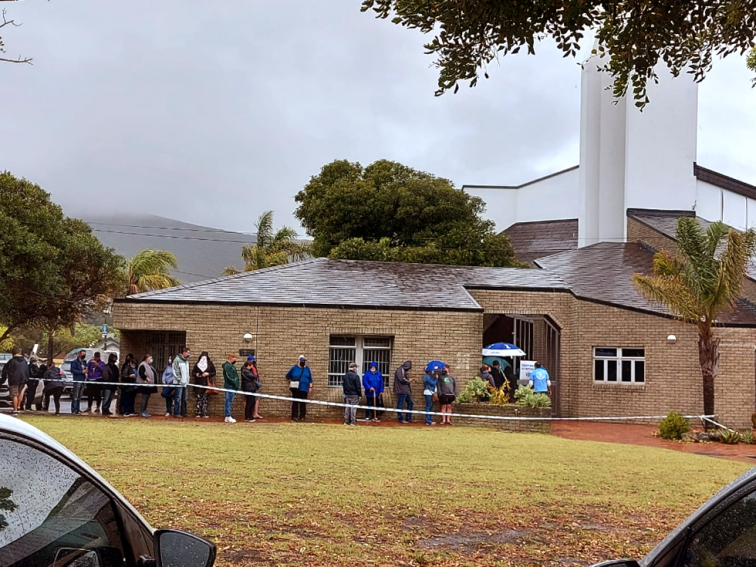 10:09 Listener comment
"Definitely no vote my side whether it's a lost vote wasted vote I don't care because I've got no confidence in any of the parties"
10:00 Radio 786 reporter in Plattekloof reports long queues at Montevista High school. Many young voters present.
09:22 Northpine residents say wet weather will not prevent them from casting their ballots
09:00 ANC expresses concern ongoing load-shedding will see the party lose support. Predictions are the ANC will gain below 50 percent of support nationally for the first time since 1994.
08:56 Voter issues reported in Lotus River; people say that they had registered at a particular voting station have found that they are not on that voters' roll.
08:30 Pensioners at Springdale Primary in Mitchells Plain complain of waiting in queues since before 7am but being delayed due to confusion among IEC officials of the required processes. Voters threaten to not cast their ballots due to delays.
08:15 Kensington, Factreton, Maitland polling stations operations underway with strong voter turnout
07:56 Radio 786 reporter indicates some people have been in line since 06h15, elderly included. Many are unhappy with the fact that the process started late especially. Party agents and police officials arrived at 07h30 which also increased the waiting period
07:53 Du Noon polling delayed as voter machines arrive late
07:40 Khayelitsha polling station faces overnight theft of tent polls, hampering opening of polling station.
07:21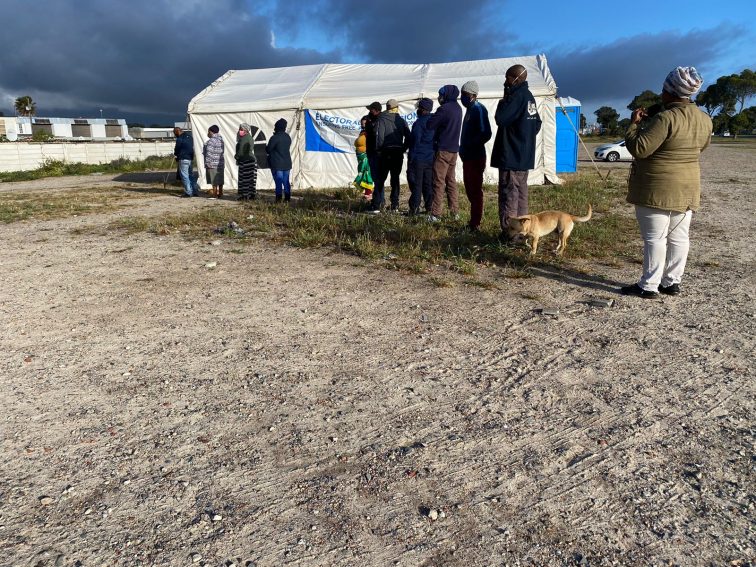 06:30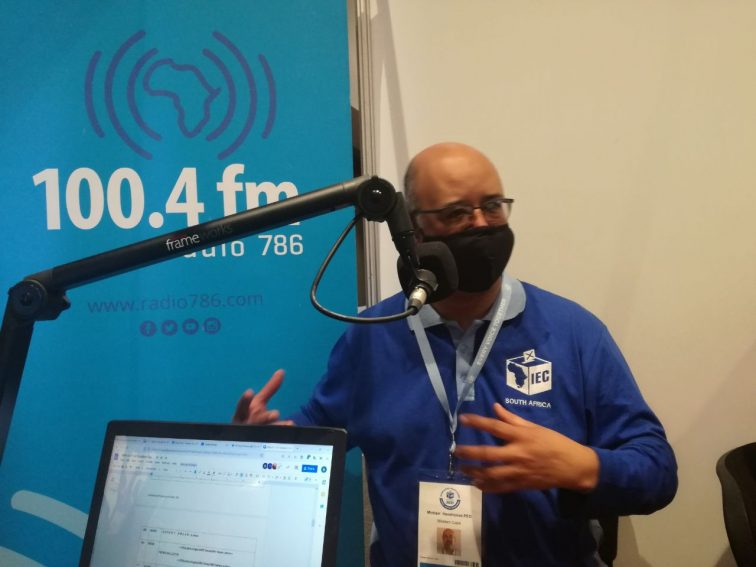 06:20 Western Cape results operations centre prayer session held  ahead of the opening of polling stations at 7am