Trade unions have little hope that President Cyril Ramaphosa's economic recovery plan will solve the core issues facing South Africans.
Secretary-General for the South African Federation of Trade Unions, Zwelinzima Vavi says the government needs to take bolder actions to structural issues such as the quality of education, unemployment, and the country's energy crisis. Talking to Radio 786's morning drive-time show, NRA, Vavi added that 90 percent of South Africans cannot afford to properly contribute to the economy because they are too poor.
President Cyril Ramaphosa is set to announce the detailed economic recovery plan to save the ailing economy on Thursday. The President called for a hybrid-sitting of all houses of Parliament to reveal the plan which analysts are warning need no new bold measures and instead are calling for the implementation of existing measures to stimulate the economy.

Prior to the covid-19 pandemic, the country's economic status was already brittle making the blow to the lockdown hit even harder. At least 2.2-million people lost their jobs and South Africa's fragile economy fell into recession with an 8.2% contraction expected for 2020.
Following the two day lekgotla, the ANC says it aims on building a strong social compact that will unlock scarce resources – both human and financial, and further facilitate trade-offs in society as well as building consumer and business confidence.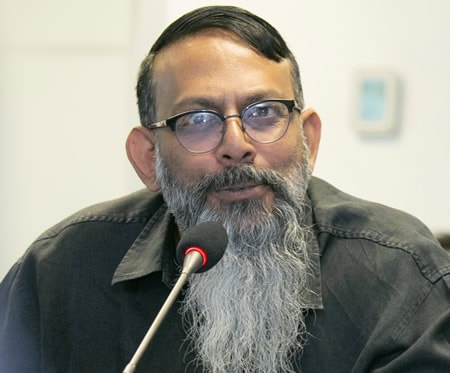 Responding to the much anticipated announcement of the detailed economic recovery plan, the Chief Director at the Institute for Economic Research on Innovation, Professor Rasigan Mahararaj told Radio 786 that there is a level of fatigue of continually looking at long lists of projects with no real timeline attached to it.
Economists are still of the strong view that South Africa will face a fiscal crisis.
Among the measures being contemplated are; investment in infrastructure, energy and tourism. Unions say that any plan which does not include workers will be rejected.
Economic researcher at the Alternative Information Development Centre, Domonic Brown said the country's economic strategy plan lacks detail. This, as the governing party's President Cyril Ramaphosa revealed that the plan will focus on both recovering from the damage caused by the covid-19 pandemic, and radically restructuring the economy to become more inclusive.
October 21st has meanwhile been set as the date for the delivery of the Medium Term Budget Policy Statement. The economic recovery plan will undoubtedly feature sharply in the budget to be delivered by Finance Minister Tito Mboweni. A range of budget cuts are anticipated in an effort to deal with government's spiraling debt.