#NewsJustIn
: South Africa will move to Level 3 of the Covid-19 lockdown at midnight. All indoor and outdoor gatherings are banned for two weeks. The new curfew is from 9 pm – 6 am. Non-essential establishments such as shops and bars must close at 8 pm. Funerals may not be attended by more than 50 people with social distancing. Every business premises must determine the maximum number of staff and customers permitted at any one time based on our social-distancing guidelines and may not exceed that limit. The Level 3 restrictions will remain in place until January 15th.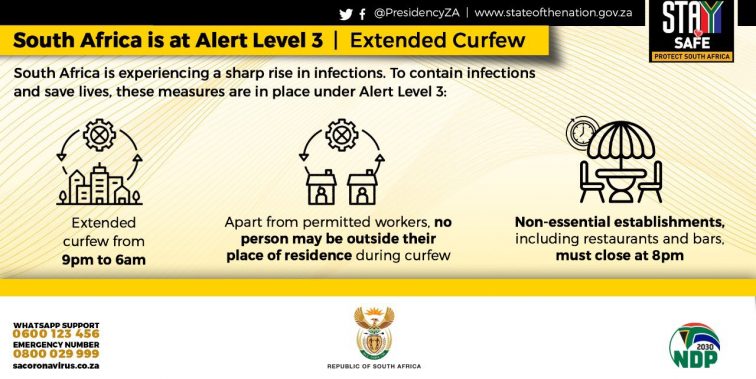 The sale of alcohol is banned. The distribution and transportation of alcohol are also prohibited with exceptions that will be explained by the minister. The alcohol-related regulations will be reviewed in the next few weeks.
Those not wearing a mask are now committing a criminal offence.