It is still too soon to identify whether the new Covid-19 variant will be overpowered by antibodies that have beaten a previous lineage of the virus.
Senior scientist at the KwaZulu-Natal Research Innovation and Sequencing Platform (KRISP), Dr Richard Lessels was speaking after an 11-month study of the progression of Covid-19 in South Africa found a new variant known as 501.V2.
The KRISP research found that this mutated lineage has been most prevalent in the Eastern Cape and KwaZulu-Natal. Scientists have not ruled out that it is present across South Africa.
The new variant emerged as the second wave was establishing itself in the country.
It's common for viruses to mutate. KRISP Director Professor Tulio de Oliviera says that this was prevalent in how HIV had changed, and became impervious to some anti-retrovirals.
Professor de Oliviera notes that the mutation of Covid-19 has however occurred rapidly.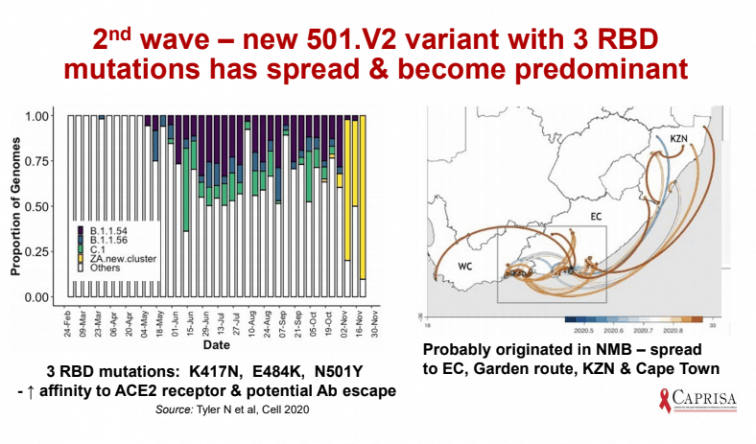 Head of South Africa's Ministerial Advisory Committee on Covid-19 Professor Salim Abdool Karim says that viruses in general, evolve to become more transmissible.
He says that the changes occur in humans when adapting to immune systems, and this is what has happened with Covid-19.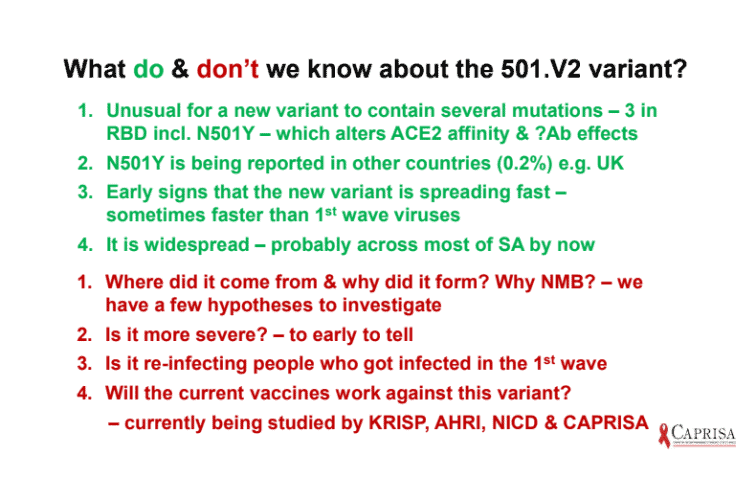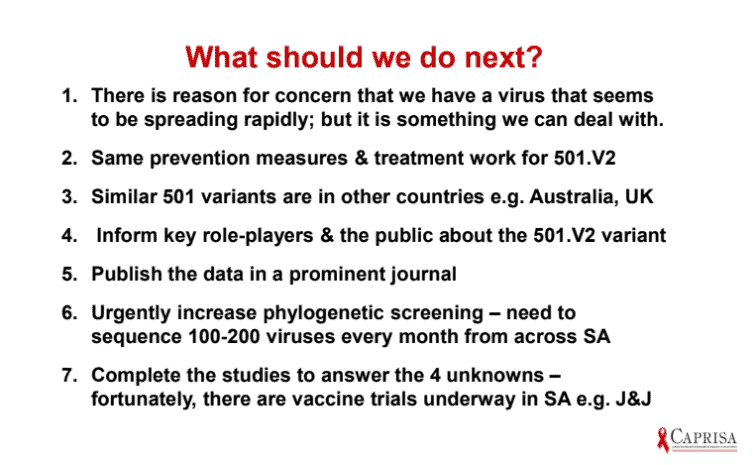 Meanwhile, Health Minister Dr Zweli Mkhize says that despite identifying the new variant of Covid-19, it has been in the country for some time, and does not require a different approach as yet.
He says that the government will continue applying specific regulations per region, depending on how infections are spiking.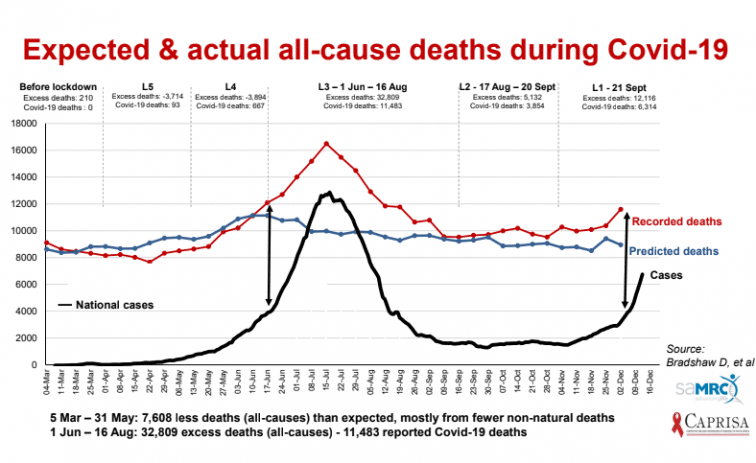 [Header image: Getty Image]