What's on my plate???
Today on Sprinkle Time we are chatting about easy peasy, light meals and finger foods. Mexican has to be one of my favourites.
On my plate, there's Nachos, Smoked Chicken and Cheese Jalapenos and Spicy Chicken Wings (all recipes will be loaded after I've shared it on air). This Nachos Recipe was inspired by my dear friends @farahnaz_parker and @zee_dinath ❤️
By Farzana Kumandan @sprinklesandspicect
Ingredients
1 large bag nacho corn chips
1 jar 200ml spicy nachos salsa
½ cup sweet chilli sauce
2 tablespoons sliced pickled jalapenos
1 tin sweetcorn (drained of excess water)
1 tin red kidney beans (drained of excess water)
2 cups grated cheddar cheese
1 cup grated mozzarella cheese
1 tub sour cream
3 avos mashed and with 2 tablespoons lemon juice
Fresh chives for garnish
Method
In a large rectangle Pyrex dish layer your chips (leave behind 2 handfuls)
Top the chips with the sweet chili sauce
Sprinkle over the mozzerella
Add the remaining chips and cover in the salsa sauce.
Add the corn, jalapenos, beans and top with cheese.
Bake @ 180degrees in a preheated for 15 minutes until the cheese is melted.
Serve with generous heaps of sour cream, avo and garnish with freshly chopped chives.
Enjoy

Tune into Sprinkle Time every Monday @ 10.30am on @radio_786 (100.4FM)
Oven-Baked Smoked Chicken and Jalapeño Poppers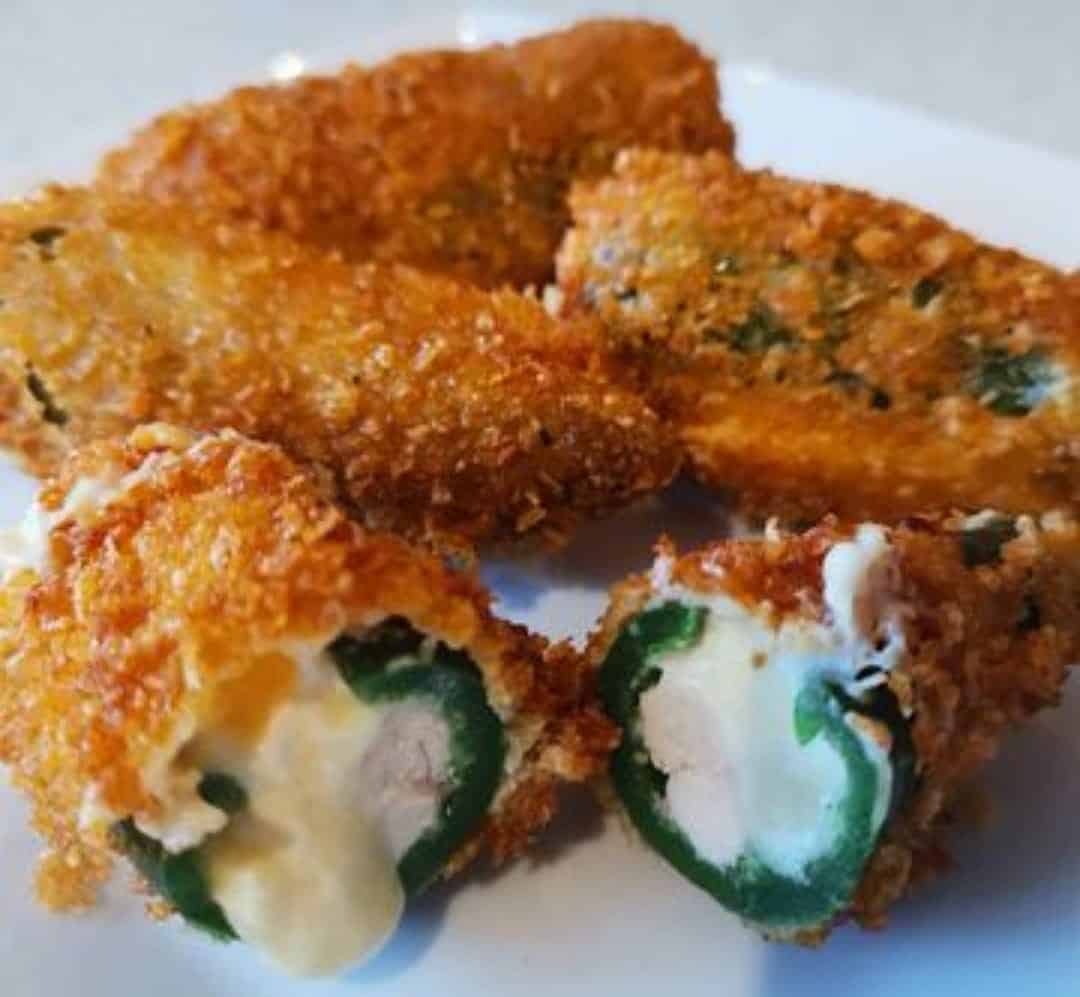 Ingredients
10 large Jalapeno Chillies
1 tub smooth cream cheese (room temperature)
1 smoked Chicken Breast
2 Cups Sweet Chilli Doritos Chips
1 cup bread crumbs
2 eggs
¼ cup oil
Method
Lets start with the prep!
Remove the cream cheese from the fridge, it needs to be at room temperature.
Cut the smoked chicken into small strips.
In a deep bowl, whisk together the eggs and set aside.
Crush the Doritos until its really fine or whizz it in the food processor or blender.
Slit the Jalapenos lengthwise and deeseed them.
Rinse them and remove any excess seeds and pat dry with a roller towel.
To assemble
Add a small strip of chicken and with a knife, fill the rest of the jalapeno with cream cheese.
Dip the jalapeno in egg and coat with bread crumbs.
Dip it for a second time in eggs and coat with crushed Doritos.
Refrigerate for at least one hour before baking. (this keeps the jalapeno firm and ensures your cream cheese does not ooze out when baking)
To bake
Add quarter cup oil in a deep bowl.
Dip each jalapeno in the oil to coat it and place it on a baking tray lined with baking paper.
Bake on 180 degrees in a preheated oven for 15 minutes until its golden brown.
Smoked chicken can be omitted or replaced with left over roast chicken or spiced beef.
Enjoy