Look who came to visit the Radio 786's FYI Crimespot programme… Pietie the police mascot! He helps children deal with their trauma of abuse.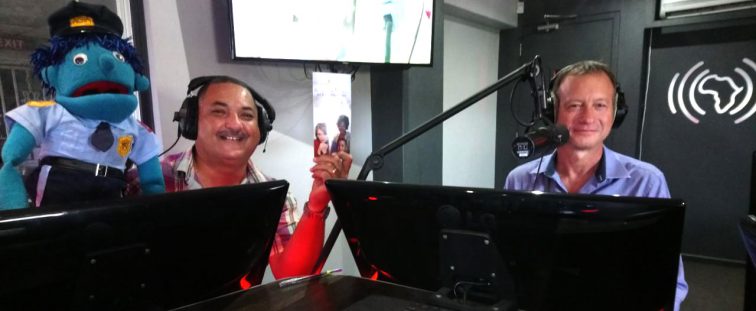 Pietie was accompanied by Captain Arthur John Minnaar – the Principal Communications Officer at the SAPS Provincial office and Advocate Andrew Brown – the police Liaison Officer for the Child Abuse team at the Red Cross Children's Hospital. He has worked as a police reservist policeman for 22 years.
Pietie spoke about being aware of crimes against children, including cases of sexual abuse.
Statistics show that about a third of girls in South Africa will experience some form of sexual abuse during their lifetime, and one in five children will be sexually assaulted.
To report a case, contact the police crime-line on 10111.
Tune-in to Crimespot every Monday at 14:15 on FYI.
More Posts for Show:
FYI