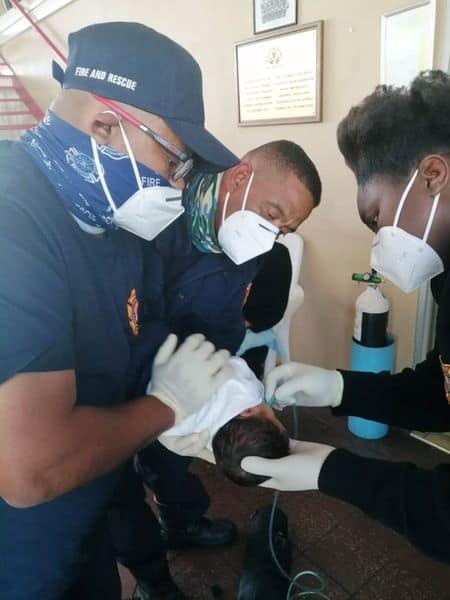 It was an all hands-on-deck moment for the City's Fire and Rescue Services when they sprang into action to save the life of a two-week-old infant.
On Friday last week, the baby was brought to the Belhar Fire Station in an unresponsive state, not showing any signs of breathing.
The City's Mayoral Committee Member for Safety and Security, Alderman JP Smith said the staff on duty immediately started cardio pulmonary resuscitation and managed to get him breathing again.
After relative stability, the baby was then transported to Tygerberg Hospital via ambulance.
'This was a team effort from our crew and ambulance staff. Our emergency services exist to ensure the safety and well-being of all our residents and it is heart-warming to know that the community can turn to our services when in need. At the same time, I would like to commend all our Fire & Rescue Service personnel for their dedication and diligence towards our residents of all ages,' added Alderman Smith.