The journey of Radio 786 has been one paved with the sacrifice and hard work of the community it serves. Founded on the legacy of the martyrdom of Imam Abdullah Haron, Radio 786's milestone of 25 of broadcasting beckoned for change and a need to highlight the extensive growth of the station.
Radio 786 drew inspiration for its rebrand from the nuances of Africa – a continent, with so many challenges, entrenched in a complex history, yet continuing to thrive, powered by the spirit of its people.  The sound waves that surround the Africa icon represent the spread of information, truth and justice – which is the founding ethos of Radio 786. The crisp hues of cyan and greys reinforce Radio 786's composed and reliable on-air brand, which commands the attention of its ever-expanding global community. 
A fresh sound was not the only change envisaged for Radio 786; a renewed perspective was needed. This meant a shake-up and revival of its on-air content and carrying that through to its various platforms. All of this is done while maintaining Radio 786's cutting edge news coverage and thought-provoking topics, while retaining some of the familiar voices listeners have grown to love and know. Supporters can expect better-placed programmes, updated jingles coupled with trademark talk radio segments.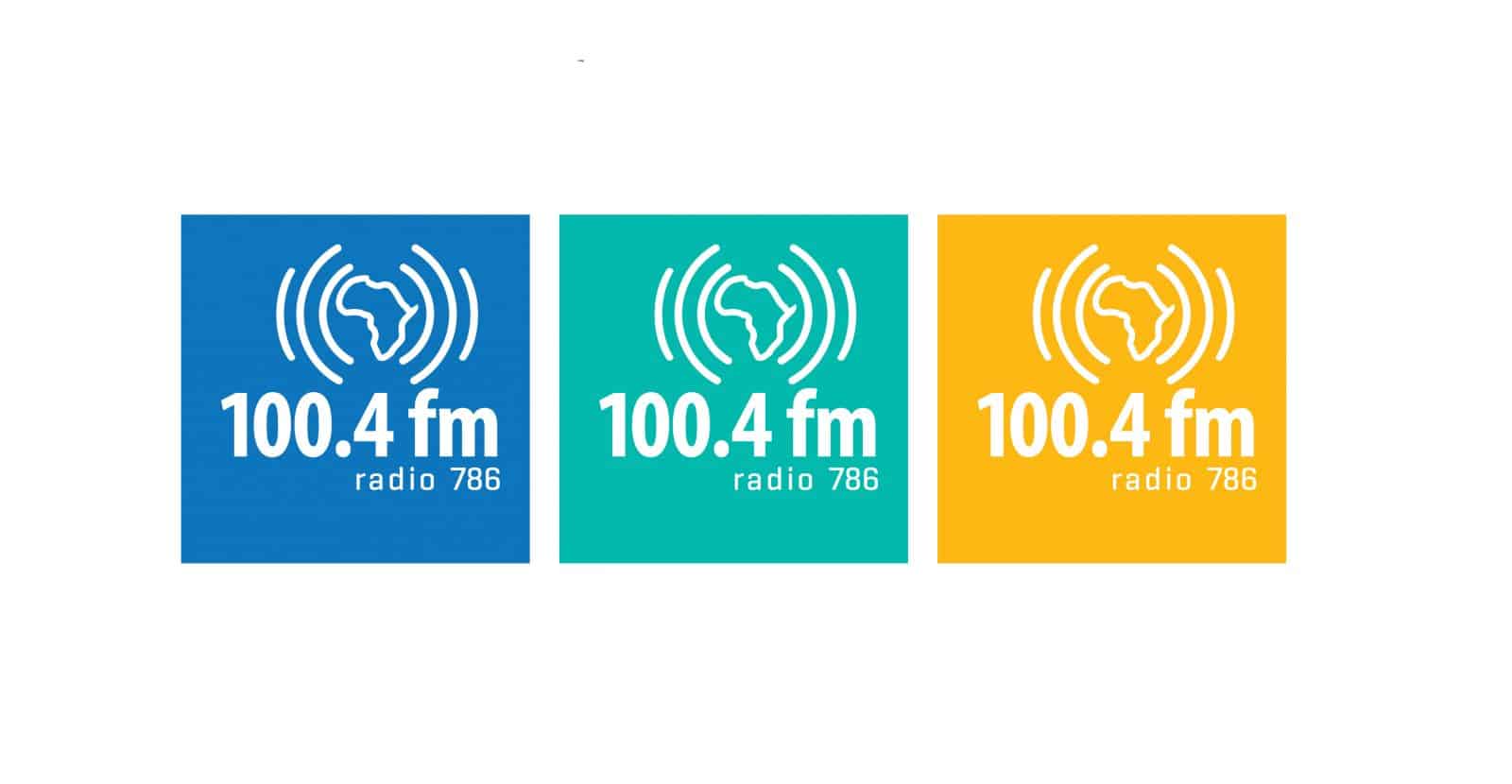 The brand relaunch has been in the making for several years and it started with the team asking "what's next for Radio 786?" Along with the digitisation of the Radio 786 studios, the introduction of the fully-kitted Broadcasting Centre, and the booming relevance of social media, the station acknowledged that times are changing. Then, the Management team kicked in to empower staff with training that would equip them with the tools to develop the brand for future generations and the change that was to come.

Radio 786's news coverage and programming segments have reached global audiences and received ever-increasing views on social media. When brainstorming the 'look and feel' for the rebranding of the organisation,  the team wanted the brand to be more internationally recognisable. Building up from what was a solid business model, they modified the aesthetics of the organisation in a way that reinforced their character and values. These new visuals spoke to the need for change and competing in a fast-paced and ever-growing world of media.
Change is never an easy process, but the rewards always supersede the struggle.
To our supporters; ardent listeners, social media followers, on-air guests and website contributors, this is for you.