A series of programmes are being held across the Western Cape in preparation of the fasting month of Ramadaan. Characterized by increased devotional prayer as well as the study and recitation of the Quran, the month bears witness to increased efforts to connect with Allah (God), the Almighty, beneficent and merciful.
Cape Town which has a strong custom of Quran-inspired programmes such as the memorization and melodious recitation of the holy book, hosts several Qira'ah programmes in the lead up to the establishment of the month. One such programme took place on the streets of Manenberg. The program sought to connect locals and bring the program to communities, instead of the usual places such as a Masjid.
Radio 786 broadcasted live from Riviersonderend mid-February wherein the community in that town held the first Thikr (devotional prayers) on a plot of land that will soon host the first Mosque in the small Karoo town.
Ramadaan is a special religious occasion that has become rich in culture. Muslims exchange eats and treats with neighbors for the purposes of breaking the fast. It is also the period where the evening prayers of Taraweeh are upheld with a largely young cohort of young prolific reciters leading the prayers to recite the Quran from beginning to end.
The Manenberg Qirah Programme in Tagus Road was hosted by the Jamaat Ghaanah on Sunday 27 Febraury, hosting reciters such as Qari Mieaad Frydie, Qari Abdul Lareem Samaai, Qari Ihsaan Sedick, Qari Mubarak Taliep and Qari Rajab Adams.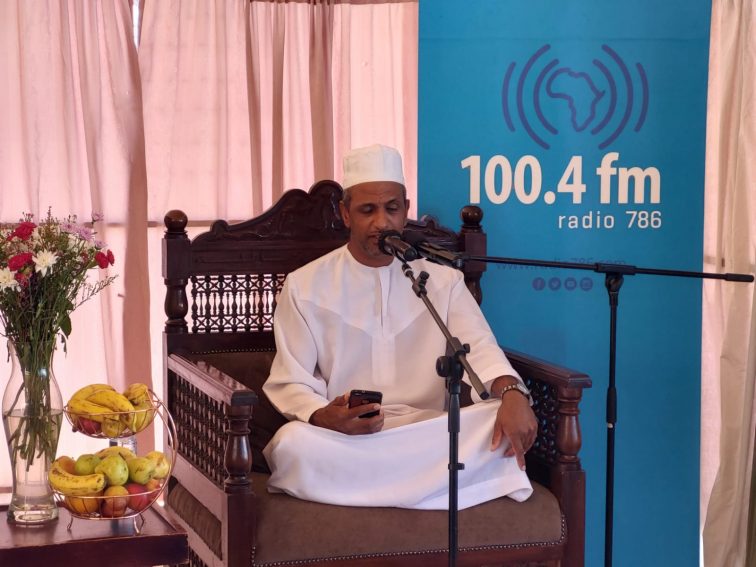 Ramadaan sees a marked increase in charitable initiatives – one of which is hosted by Radio 786. The Shifa'a Initiative connects with existing aid agencies and related stakeholders to facilitate aid to reach far flung communities. The airwaves of 100.4FM is also utilized to profile and highlight the programmes and needs of the affected community – which is often challenged by social ills.
For Muslims, Ramadaan is a special occasion for self-introspection and the strengthening of family and community ties. After two years of Covid defining circumstances, the Muslim leadership is eager to welcome congregants back at the mosque and hosting programmes that define a Cape Town Ramadaan.
Radio 786 will broadcast Taraweeh live every evening while traveling across the Cape to encapsulate the spirit of Ramadaan.
Fine Tune your spirituality this Ramadaan with dedicated programming on 100.4FM to reconnect and strengthen your relationship with the Quran.
Feel the difference by making Radio 786 your companion this Ramadaan