Resistance leaders have met in Lebanon to assess the situation since the historic Operation Al Aqsa Flood which has left the US backed Israeli occupation regime in disarray.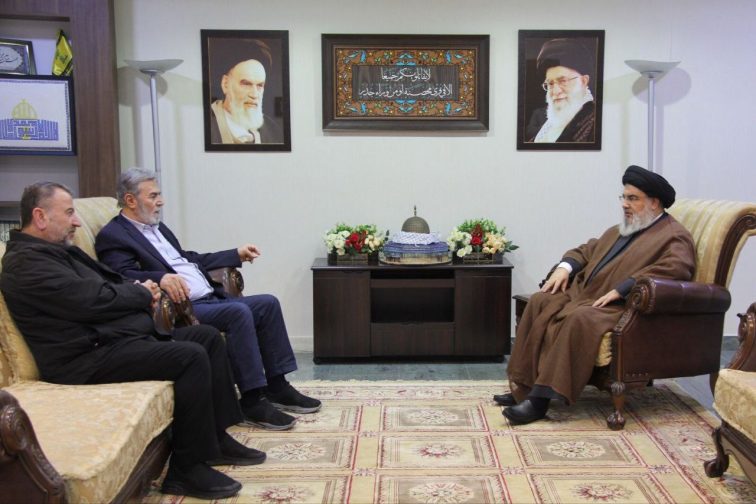 Hezbollah's Secretary-General Sayyed Hassan Nasrallah met with Islamic Jihad's leader Ziad Nakhala and the Deputy Head of the Political Bureau of Hamas Sheikh Saleh al-Arouri.
They also assessed the international and regional positions and what should be done by members of the resistance axis to achieve a real victory in Gaza and Palestine.
The trio agreed to continue to coordinate and maintain constant follow-up on developments on a daily and permanent basis.